---

        Clouded Thoughts 19 is here ..
      Burn Clothing Winter 2014 Range Instore Now

  EXCLUSIVE TO CRUSH CITY !!    750 Rebels And Karsniogenics Apparel .
                             .

MTN COLOR CHART FOR IPHONE
                                       via your app store NOW!!
MTN PINTURA PAINT 600ML

Follow us for instant updates and share on
Instagram
#crushcityfame

Crush City x Crush City Tattoo x Stones Corner Studios
Five stories high at the Stones Corner Busway
; ACHE, DKUES, B-ONE, MEKS, BEAS and REALS.
Supported by Ironlak, Crush City and Crush City tattoo.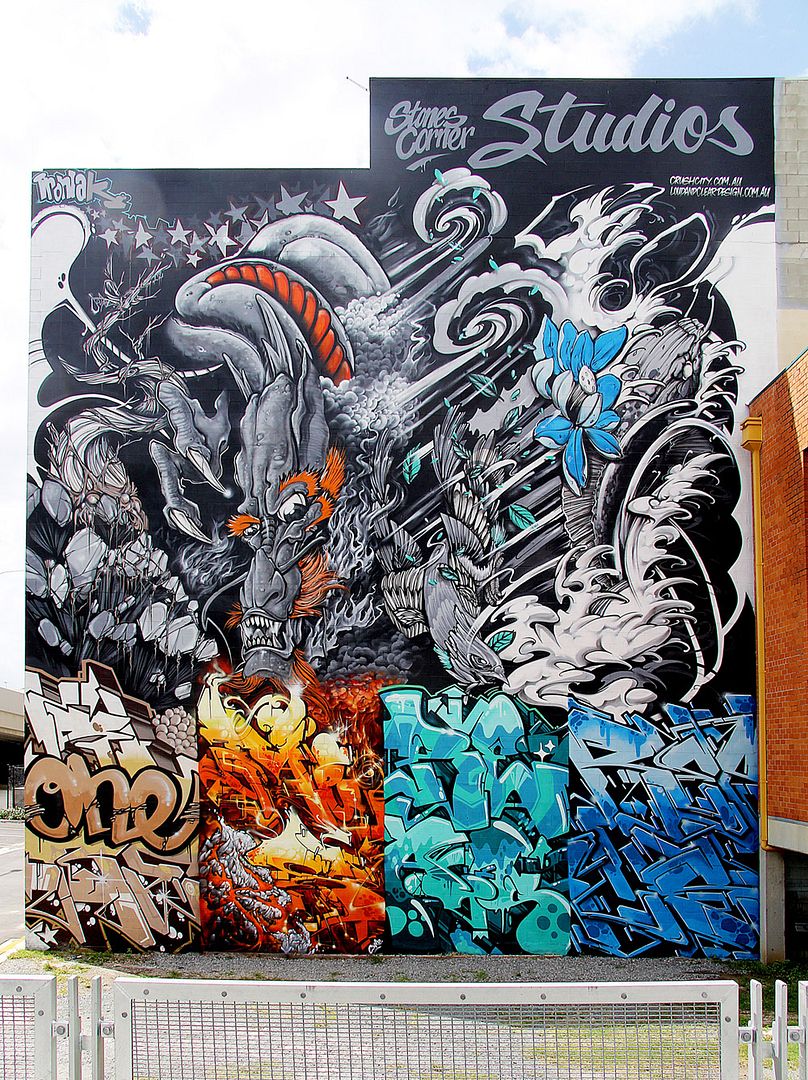 Crush City END 2 END PROJECT
 We randomly drew 1 name from 20 of  Brisbanes most active writers.
Armed them with 4 colours to display their style in it's simplest form.
We let them start it off then pass it on to the next writer…
The rules are:
Writers may only use BLACK, CHROME, WHITE & ONE OTHER FEATURE COLOUR.
Writers must nominate the next artist to step up and showcase talents.
Writers must keep it fresh!
To check out the work click here.
---
Crush City FEATURE ARTISTS
Past and current featured artists can be found at the following links:
Crush City – By Diohe
---